This post may contain affiliate links. Without any extra cost to you, we earn from qualifying purchases, if you buy something through one of those links. By clicking on the affiliate links, you automatically agree to our terms and conditions.
Skincare products have become a necessity in our daily routines. That is why the skincare industry is one of the fastest-growing industries globally, and it is projected to continue growing in the coming years. With the increased demand for skincare products, the competition among manufacturers and sellers is also growing, making it essential to have a solid marketing strategy. Having a comprehensive marketing plan is crucial for businesses that want to stand out in the crowded marketplace and promote their skincare products effectively.
In this blog post, we will explore the best ways to promote your skincare products in 2023. These methods have been tried and tested and have been proven to yield significant results. Whether you are a small startup or a well-established skincare company, these strategies can help you reach your target audience and increase your sales. By the end of this article, you will have a better understanding of how to market your skincare products effectively and stand out in the competitive skincare industry.
Optimize Your Website
Get an ecommerce website where you can display and sell your skincare products and optimize it for search engines. There are several ways to ensure that your website is optimized, such as using relevant keywords in your product descriptions, titles, and meta tags. Conducting keyword research can help you identify the keywords and phrases that your target audience is using to search for skincare products online. Once you have identified these keywords, incorporate them into your website's content in a natural and organic way.
In addition to using relevant keywords, your website should also be user-friendly, mobile-responsive, and have a fast loading speed. A user-friendly website means that it is easy to navigate and find the information customers are looking for. A mobile-responsive website is essential, as the majority of people access the internet using their smartphones. A fast loading speed is crucial, as customers are less likely to stay on a website that takes too long to load. By ensuring that your website is optimized for search engines and user-friendly, you can increase your website's visibility and improve your search engine rankings, making it easier for customers to find your skincare products online.
Create Quality
Content Content is king, and creating high-quality content is the first step in promoting your skincare products. You can start by creating informative blog posts, social media content, and videos that offer value to your target audience. Focus on creating content that solves a problem or answers a question for your audience. For instance, you can create content around "The Top 5 Skincare Products for Sensitive Skin."
Utilize Social Media
Social media is a powerful tool that can help you reach a wider audience. Platforms like Instagram and TikTok are especially effective in promoting skincare products. Use hashtags that are relevant to your products and collaborate with influencers in the skincare industry to promote your products. You can also create engaging social media posts with eye-catching visuals that showcase your products.
Offer Free Samples
People are more likely to buy a product after trying it, and offering free samples is an excellent way to get potential customers to try your products. You can offer samples as part of a promotion or as a gift with purchase. This can be an effective way to generate buzz around your products and encourage people to try them.
ALSO READ: Find out 7 Importance of a website to your business
Use Email Marketing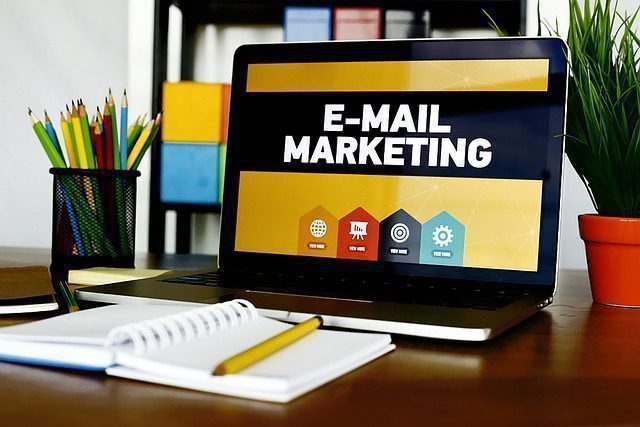 Email marketing is a powerful tool that can help you stay in touch with your customers and promote your skincare products. Use email marketing to announce new product launches, share exclusive promotions, and offer skincare tips and advice. Be sure to include eye-catching visuals and compelling calls-to-action in your emails to encourage engagement.
Host Events
Hosting events is an effective way to create buzz around your skincare products. You can host in-person events such as product launches or online events like webinars. Inviting influencers, beauty bloggers, and other industry professionals can help generate excitement and create a buzz around your products.
Leverage Reviews and Testimonials
Reviews and testimonials are social proof that your skincare products work. Encourage customers to leave reviews on your website, social media platforms, and other review sites. Share positive reviews and testimonials on your website and social media to showcase the effectiveness of your products.
Conclusion
Promoting your skincare products requires a multi-faceted approach that leverages various marketing channels. By creating quality content, utilizing social media, offering free samples, optimizing your website, using email marketing, hosting events, and leveraging reviews and testimonials, you can increase visibility and boost sales for your skincare products. Remember, consistency and persistence are key to a successful skincare product promotion strategy.