This post may contain affiliate links. Without any extra cost to you, we earn from qualifying purchases, if you buy something through one of those links. By clicking on the affiliate links, you automatically agree to our terms and conditions.
Nigerians may now shop and pay more easily on foreign websites like AliExpress, Alibaba, Amazon, Facebook, Netflix, and more, thanks to the introduction of virtual dollar cards. A dollar card issued by a Nigerian bank can be used to make purchases, but you'll need a Nigerian dollar account with the bank to use it. Many Nigerians may find this challenging. The high-stress levels put many people off, as the mountain of paperwork and the significant initial deposit that is usually required.
Virtual cards are convenient since they eliminate the physical need to visit a bank. A mobile app will allow you to acquire one. You can find a financial technology company (FinTech) in Nigeria that offers a virtual dollar card that works for you. You are also free to get as many virtual dollar cards as you choose.
What is a Virtual Dollar Card?
A virtual dollar card is a non-physical card denominated in dollars that can only be used to make online purchases, not for physical card transactions, such as cash withdrawals. They are often successful where physical debit or credit cards issued by Nigerian banks or financial institutions in the Naira currency are not.
Not needing to visit a bank physically is a major convenience of virtual dollar cards. A virtual dollar card is available through a mobile app. You may create one at some Fintech App, which is far simpler than getting a physical one from the bank.
How to evaluate a virtual dollar card
When choosing a source of virtual dollar cards in Nigeria, it is essential to consider whether or not the product's characteristics will meet your requirements.
1. Safety
Any company offering virtual dollar cards must prioritize customer safety regarding financial transactions, as no one wants their money stolen when shopping online. To ensure your virtual card's data is safe whenever you use it online, you should carefully examine the security measures.
2. Friendliness to the User
Everyone wants to utilize a website or app that is straightforward to go around, with few bells and whistles that could confuse newcomers. Choose a virtual dollar card provider with an intuitive interface that allows you to complete the payment procedure with minimal assistance.
3. Easily Reachable
You should be able to reach a human being at your virtual card company and have your questions answered quickly. In addition, you should be able to make instantaneous, cross-border payments using your virtual dollar card.
4. Limits and Fees for Using the Card
The degree to which the virtual dollar cards meet these criteria will determine how well the card serves your needs for online purchases. Some virtual dollar cards have a $1,000 limit, while others might exceed $10,000.
When using a virtual dollar card, you should check the transaction fee to see how much the provider will charge you.
Top Virtual Dollar Cards
Online overseas transactions are made possible using Chipper Cash's virtual dollar cards. You can load a virtual Visa debit card with dollars from your free Chipper wallet. It would help if you realized this digital card is similar to a standard plastic debit or credit card.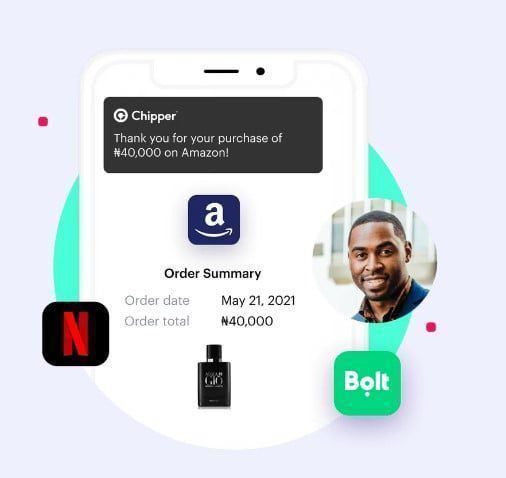 There is no limit to the total amount that can be withdrawn on a Chipper virtual dollar card; however, the maximum daily withdrawal is $1,000. The daily deposit limit for your card is $1,000, while the monthly withdrawal cap is $5,000.
The Chipper Cash Visa Virtual Card can be loaded with funds from your Chipper wallet at no cost, albeit there are limits on how much can be loaded onto the card, how much can be withdrawn, and how much can be spent.
To use services like Skrill, Amazon, Apple Music, Stripe, Binance, Facebook, Instagram, PayPal, Netteller, etc., from Nigeria, you can now use CashBuddy, which allows you to get virtual dollar cards on their platform.
You may send and receive money in Africa with the Cashbuddy app. The maximum amount that you can be load onto a CashBuddy virtual dollar card in 24 hours is $10,000, and the maximum amount that can be loaded onto a CashBuddy virtual dollar card in a month is $10,000.
Wema Bank oversees the digital platform ALAT, which created the virtual dollar card. You can use ALAT virtual card to buy things on overseas marketplaces like Facebook, Amazon, Shopify, etc.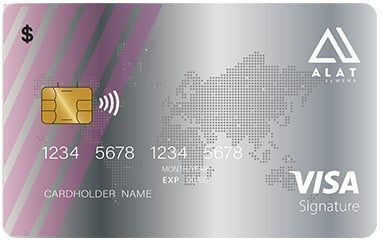 You can load up to $20,000 into your free ALAT virtual dollar card using funds from your naira account. You can always change your dollars back into naira between now and then.
How to Apply for an ALAT Virtual Dollar Card
The ALAT app can be grabbed from the Google Play Store or Apple App Store.
If this is your first time doing so, please create an account.
To sign up, select the "create an account" option. To create an account, perform the instructions provided and supply current information in all required fields is necessary.
Launch the app or go online and sign in with your new account. You can visit ALAT online at online.alat.ng.
Select Cards from the Main Menu. Choose the "ALAT dollar card" option, then go to the last step by clicking the "create a new card" link.
Give them whatever they need to finish the job. So long! The ALAT virtual dollar card can be used legitimately in any country.
Payday allows you to make instantaneous international wire transfers. This system also provides a virtual US dollar card for your online and overseas shopping. It's free to open a foreign currency account denominated in the US dollar, the British pound, or the Euro.
Payday virtual dollar card users are not restricted in any way regarding depositing or withdrawing funds. Furthermore, a card is suggested as an excellent solution for virtual card consumers in a Payday virtual dollar card review.
Tribapay is a virtual dollar card that can be used for purchases from Nigeria. Two virtual dollar cards are available from Tribapay: the Standard Dollar Card and the Gold Dollar Card.
Both cards have a $4 setup fee that cannot be refunded. Tribapay allows you to make gift cards for up to $5.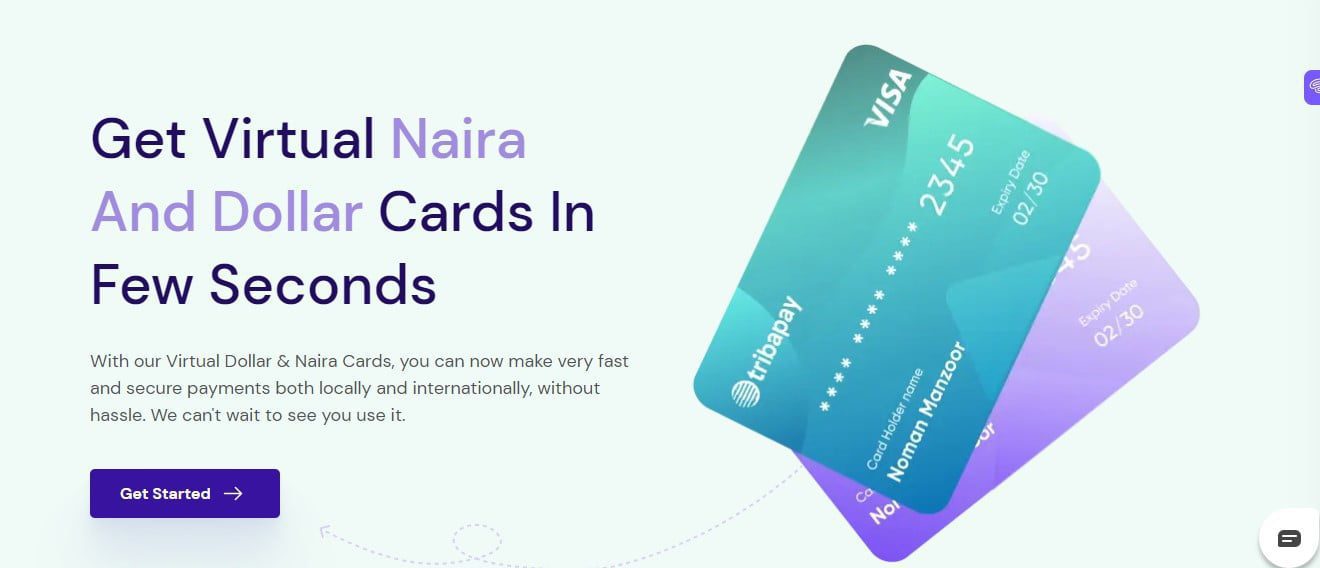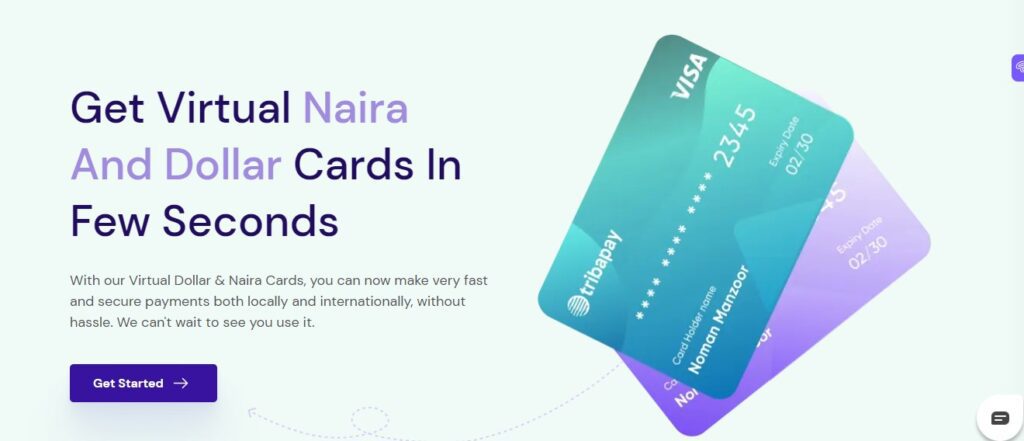 The Zed app is a virtual dollar card that lets you make fast, secure payments on local and worldwide platforms, send and receive money, buy and resell gift cards from over 20 nations, and more. Zed App can be found in both the Google Play and Apple App Store.
Fundall is a Nigerian provider of virtual dollar cards that may be used to purchase online or over the phone in any country that accepts the US dollar.
The Fundall app allows you to easily create a virtual dollar card for the first time at no cost. In addition, Fundall lets you quickly create additional virtual dollar cards to make single payments on open transactions.
Your virtual dollar card can be used after you load it with as little as $5 (in naira equivalent).
Conclusion
The FinTech industry will continue to expand, and more solutions will come on board to solve people's online payment systems. If you are an online shopper like us at Plugaweb, research which virtual dollar card or product will serve your need. A lot more are still available out there. Some payment platforms are available for download on Google Play or the App Store. For some, you must head to their website to create an account. KYC requirements are also needed, but these can be uploaded easily on your device from the comfort of your home.