This post may contain affiliate links. Without any extra cost to you, we earn from qualifying purchases, if you buy something through one of those links. By clicking on the affiliate links, you automatically agree to our terms and conditions.
Introduction
Social media marketing has become a viable tool for businesses to create brand awareness, generate traffic, and increase sales. However, business owners now face the dilemma of the best approach to choose between paid social media advertising and organic advertising.
Many businesses rely solely on organic social media marketing because this is almost free. Nonetheless, paid advertising is the best strategy to break the ice if you want to get quicker and quantifiable results.
Reports from experts indicate that the reach of organic posts continues to reduce. The audience only sees about 4% of the organic posts before disappearing into the news feed. Consequently, a business will require to invest a significant amount of time and resource in place of funds to get any noticeable marketing result.
This is what Louie Andre explains,
And social media has undergone a sudden change altering the way things used to be. It's no longer possible to reach a vast audience through organic content, and most of the posts are lost amidst tons of streams. Thanks to clever algorithms.
The implication is that business owners need to change their marketing focus.  They need to put more emphasis on paid social media advertising to have the desired boost and growth. 
Benefits of paid social media advertising
This article explains below some top benefits of paid social media advertising. Businesses can take these into consideration and start investing wisely in social media marketing.
1. Amplify your reach.
When you consider the large volume of posts on social media feed, organic posts have a slim probability to the audience. Many posts compete with your post, making it harder to reach a wider audience.
However, paid social media advertising can guarantee your post a place in the audience's feeds. In order words, running a paid ad is direct access or a window to the audience. Consequently, you have greater reach to create awareness, generate website traffic or lead and make sales.
Many people have the skills to optimize their organic posts. However, these posts still have limited reach. Social media platforms continue to change their algorithms, favoring paid advertising. Therefore, paid social media advertising is a sure way your content can reach your followers and their networks.
2. You can define your target audience
If you want to achieve the desired result, you need to focus on a specific audience. The ads platforms of social media have the capacity for advanced options that will allow you to select your audience. You can equally choose the audience for specific content.
For example, you can target an audience based on location. Similarly, the ads platforms will allow you to target based on demographic factors such as age and sex. Paid social media advertising can also target an audience based on education, interest, or hobbies.  The benefit is that paid social media ads allow you to target the relevant audience. This can leads to conversion.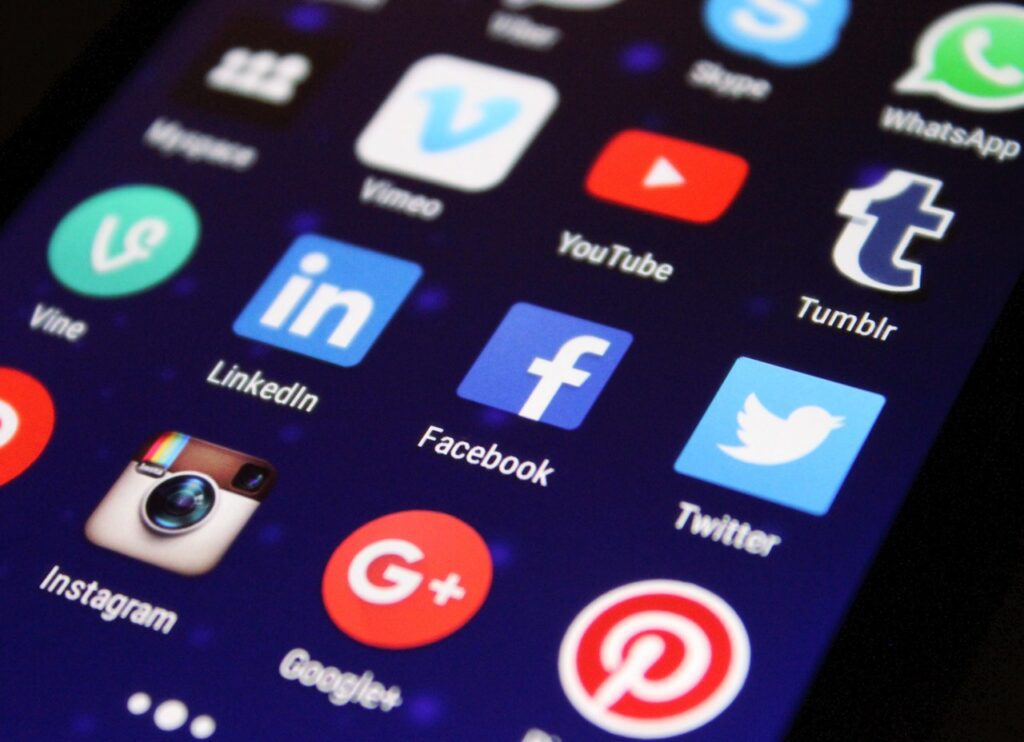 Paid social media ads will also allow you to expand and engage your target audience. You can create and target a lookalike audience from your existing audience. You can also choose from the lists of the audience that you have already made.  With Facebook pixel, you can also re-target visitors to your website or target a specific audience in your funnel.
3. Paid Social media ads are cost-effective
Social media ads' cost per click rate is relatively low compared with conventional advertising. This is one of the primary reasons why even bigger companies think small. They are consequently taking advantage of the low rate of social media ads to reach more audiences and improve return on investment.
Small businesses should take the excellent solution of a small budget of paid social media ads. You can choose whatever budget that fits and gradually grow with it. According to Shilomit Harary, "The average price per click on Facebook is $1.72, and on Instagram, the average cost per click is $6.70."
4. Paid social media gives accelerated growth
Many business owners are taking advantage of social media platforms to grow their businesses. However, if you rely only on organic content for growth, you need considerable time. On the contrary, paid social media advertising will give enterprises accelerated growth. This is because paid ads can reach millions of people in a short time and also get better conversion.
Organic marketing or content will nurture the relationship. However,  business owners will need a strategy that will deliver quicker reach. Therefore, paid ads help businesses to act faster in competing with customers.
5. Businesses get greater brand awareness
Paid social media ads have the power to get businesses more brand awareness. Paid ads are constantly on people's feeds.  Therefore, they can easily recognize your brand and equally create brand loyalty.
It is possible that people don't open your ad in some instances. However, because the ad constantly appears in the news feed, they tend to remember it. When it is the time for them to make a buying decision, they have already formed a credible opinion that will drive engagement and conversion.
6. You can use marketplace insight
The social media ads platforms will also give you the benefit of gathering market insight and determining how a paid social media ad is performing. Therefore, you can access and refine ads performance using different social media analytics. For example, in some cases, you can do split testing ads and use the analytic insight to know which of the ad campaigns is getting a better result.
Conclusion
Business owners determine their value from social media by their willingness to invest in paid ads.  Organic content marketing is free marketing, but serious businesses need some investments in paid ads to get a better result. 
A company can implement organic content marketing as a complementary strategy. However, this should not be the primary driver for a business that wants quick results in awareness, brand recognition, lead generation, and conversion.
We advise that you consider paid social media advertising today. You can contact Plugaweb here for your best paid social media ads services.