This post may contain affiliate links. Without any extra cost to you, we earn from qualifying purchases, if you buy something through one of those links. By clicking on the affiliate links, you automatically agree to our terms and conditions.
Introduction
Nowadays, businesses focus on using the internet to reach more clients. However, for any firm to reposition and take advantage of the internet marketplace, a solid online brand is essential for an effective online presence. As a result, online branding is critical for establishing a stable identity.
What is online branding
Creating and maintaining a brand identity for an online audience is known as online branding. An excellent online brand will have a consistent identity across various online platforms to attract clients, generate trust, and establish a reputation.
Online branding aims to create a consistent, coherent image for your company that helps you stand out from the crowd.
Creating a high-quality website is one of the most significant ways to establish your online identity. Furthermore, providing compelling content and utilizing effective social media platforms will improve the brand's online presence.
Why is internet branding important?
Because of the enormous impact on online exposure and sales, businesses choose online branding. Furthermore, a strong online brand can bring in new clients and boost sales.
A strong online brand may assist your company in attracting new consumers, increasing website traffic, and increasing its online presence. It gives a reputation for quality and perfection, which is advantageous in today's competitive market.
Any firm must have a solid online presence. It can aid in consumer discovery, revenue growth, and the development of a positive reputation. Some advantages of online presence and branding for businesses are listed below.
1. Unique identity and recognition
Online branding gives your company a distinct personality that makes it recognized and recognizable. Potential customers become familiar with your firm because of its unique name, image, logo, and website. It's all about what will set your company apart and make it stand out among the competition.
2. Develop your brand's image
Online viewers remember your brand because it has a distinct name and logo differentiating from the competition. In other words, online branding will project your company and leave a lasting impression about the company's image..
Customers will remember your brand if it influences them. As a result, online branding that is well-designed, easy to recall, and identifiable helps clients remember your brand.
3. Create value and a positive reputation.
It is important to focus on great quality and a strong brand image regardless of the company's size. Customers will perceive your company as reputable and valuable if you have strong internet branding.
4. Inspire loyalty
Customers can trust an online brand when it becomes familiar. People become loyal to your brand and choose you above others in the market if they can see and comprehend what you can do.
5. Verify credibility
A company's goodwill is its lifeblood. One can grow their business's reputation and integrity over time by utilizing the tools of digital branding services fully, giving their services legitimacy. Customers will trust your business because of the content and image brands you develop online.
6. Less expensive branding
Using branding to reach clients offline can be costly and time-consuming. On the other hand, online branding is cost-effective in reaching a larger audience regardless of location or time.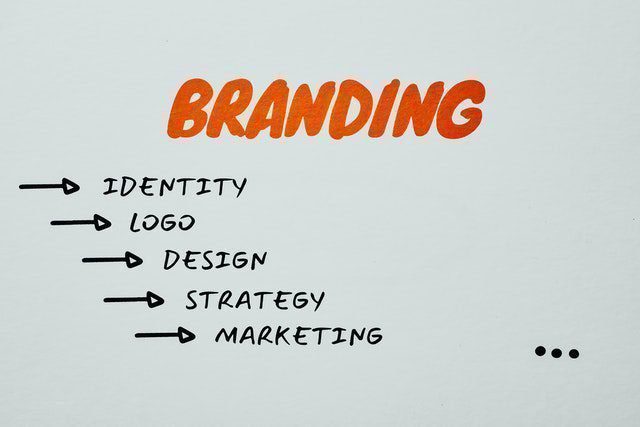 Online branding strategies
There are various approaches to developing a strong online brand. You may create a well-designed website, easy to navigate and appears modern and professional. You may also engage with your target audience by creating interesting social media profiles. Here are some tips for building a strong online brand.
1. Develop a unique and professional website.
Your website serves as the core of your online presence, and you must give it a clean and professional look that will entice customers to visit and stay on it.
The first step in developing an effective online branding strategy is a well-designed website. It should be simple to use and provide pertinent information about your company.
Having a professional website will require a brandable domain name and fast web hosting which you can get from here.
An excellent blog connected to the subject and delivering solutions to the audience as part of the website can work wonders in allowing people to notice any brand.
The content of the blog, as well as the visual style of the website, should be distinct. Furthermore, the graphic design must be appealing enough to entice readers to continue reading the blog material.
2. A good "about page."
You'll also need a fantastic "about page" that tells the story of your business and what it stands for. The audience can learn a lot about the brand by visiting the "about us" page of the website.
3. Take advantage of social media networks.
Customers must be able to contact the brand through their social media profiles. People may share and connect on social media platforms, which can help you project your brand online.
It's critical to consider how you'll use each platform when using social media for online branding. If you're a tiny business with a restricted marketing budget, you might choose to concentrate on Facebook and Twitter.
Company with a higher budget, though, and want to invest in more advanced sites like LinkedIn and Instagram, that's OK. Irrespective of your choice, make sure your social media marketing remains consistent.
4. Video marketing strategy
One of the best strategies for an internet brand to engage with its audience is through video. It's an excellent method to showcase your company's personality and culture, keep customers updated on new products and services, and attract new customers.
You can also use video to promote your company's mission, beliefs, and objectives. When done correctly, video can be a great tool for increasing brand recognition and generating leads.
Conclusion
Every brand can benefit from online branding if properly designed and executed. After getting to know the target demographic, the company's goal should be to pitch them through various online branding approaches and strategies.
Through skillful digital marketing tactics, online branding provides favorable effects. It can help businesses improve their internet visibility and conversion rates.