This post may contain affiliate links. Without any extra cost to you, we earn from qualifying purchases, if you buy something through one of those links. By clicking on the affiliate links, you automatically agree to our terms and conditions.
A lot of internet users are not conscious of keeping online privacy. People must take seriously how they share information online, both on the browser and on social media.
Online privacy refers to protecting your details, such as personal information, financial information and data privacy on the internet. This is necessary to prevent information risk and exposure to scammers.
Essence of online privacy
Online privacy (or digital privacy) is relevant in ensuring you are guided in how you share your information with total strangers online. Imagine leaving your bank account statement or medical details online for everyone to access. 
With online privacy, you can determine which information you want to share and which one you want to keep away from the online audience. You can also decide who should have access to your details. For example, some social media accounts are marked as private.
Tips for protecting your privacy online
We look at major steps that will help manage and protect your privacy online. 
1. Browse in privacy mode.
Different web browsers have private, alternative browsers and provide some form of privacy protection. When you browse in privacy mode, other people online will not have a trace of your browsing history, temporary internet files, or cookies. You can use incognito mode for Chrome, in Private Browsing for Explorer or Private Browsing for Firefox. 
The privacy mode of browsers may prevent others from tracking you online, but your Internet Service Provider (ISP) and the website you visit can still do. Similarly, browsing on a company's desktop can be traced.
You can use other private and anonymous search engines like DuckDuckGo, StartPage etc., to surf the net without leaving details that can be tracked. 
2. Be careful of what you share on social media
Many people are fond of oversharing on social media, giving too much information that scammers can use. If you do not want to be a victim of cybercrime, stop sharing recklessly.
Oversharing on social can lead to identity theft. That is why many people have their Facebook accounts, and WhatsApp hacked. Stop writing such "about me" profile that provides details of your work, your children, location, trip etc., if you want to maintain online privacy.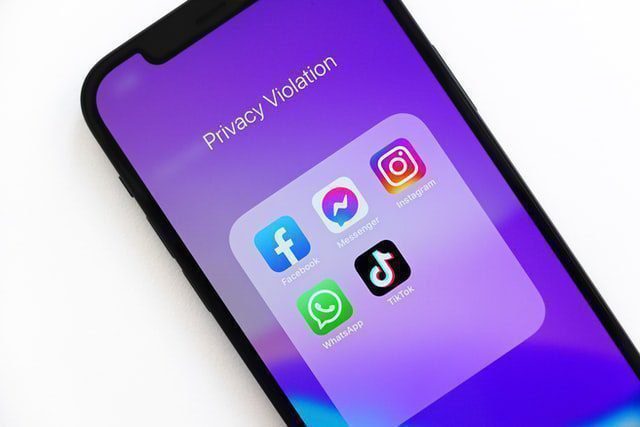 3. Use Strong Password
Creating a strong password for your online and social media accounts can help maintain online privacy. When your password is weak, hackers can take hold of it and use it to access your account. Remember setting up a two-factor authentication will provide second level security for your account.
It is important not to use words or names that hackers can guess easily while choosing a password. Personal information like date of birth, children's names, name of a pet or even common English words should be avoided. A password is strong when it is alphanumeric and has a minimum of 12 characters, including capital letters, small letters, and special characters.
4. Get Virtual Private Network (VPN)
VPN will help mask your IP address thereby making you anonymous online. 
If you are connecting to the internet with a public connection or Wi-Fi, you should get a VPN to make your activities untraceable. Many people connect to free Wi-Fi in public places such as buses (BRT, for example), parks, libraries, and unaware of the trace they can leave behind.
The best is to connect using a VPN and get a paid VPN on your device.
Also Read: Ways to grow your business with digital marketing.
5. Protect your devices with antivirus
Having quality antivirus on all your devices is good. A good antivirus will keep scanning your device remotely and remove any threat to gaining access to your information. Some antivirus, for example, will open your browser in a secure mode the moment you open a website that has to do with financial transactions.
If you have antivirus protection, updating the software is also important to handle new threats of different viruses. When a website is not safe, your antivirus will give you a warning.
6. Ensure your mobile devices are secured
Your smartphones and tablets need to be secured like your desktop and laptop if you care about online privacy. You need to install antivirus here too.
It is good also to be mindful of the kind of app or game to download. Some apps requesting access to your phone and personal details can be risky. It is best to restrict apps' access to confidential information through an app or phone settings especially opting out of location access and other access to personal information.
It is good to secure your phone with a security code that may be prompted if certain actions are carried out on your phone.
7. Be mindful of what you click
Hackers usually lure people into clicking unsafe links, which they use for phishing. You should be mindful and examine every link closely before you click away.
Hackers use phishing to get your financial or personal details. Sometimes, they will send emails as if from a bank requesting that you update your account with personal information, which they will later get a hold of. Banks will not ask for sensitive information in this manner.
8. Enable do not track setting
Do not track (DNT) setting in your browser can also help to keep your activities private online. Enabling DNT allows telling your browser that websites and third-party partners should not track your online history.
Online privacy is a whole lot. There may still be issues with the ways social media are harvesting people's information. However, from the users' point of view, the tips above will be invaluable for those who care about their online privacy.