This post may contain affiliate links. Without any extra cost to you, we earn from qualifying purchases, if you buy something through one of those links. By clicking on the affiliate links, you automatically agree to our terms and conditions.
Within today's highly competitive academic environment, private schools face many challenges when it comes to how to grow students enrolment and retaining those that they currently have. The only way private institutions can thrive and continue to be financially viable is to implement strategies to increase the number of enrolled pupils. The process of recruiting and keeping students is complex due to various factors, such as changing demographics and shifting preferences among parents. Contrary to the public school system, which is often the choice of most parents, private schools must be aggressive in marketing to stand out in the competitive academic environment. This article will examine the tried and tested strategies proven to increase student enrollment at private schools.
Craft a Compelling Unique Selling Proposition (USP)
To grow private school enrollment, a powerful USP is key. Your USP should capture parents looking for an exceptional educational experience for their child(ren).
First, undertake an in-depth self-evaluation of your private school to identify its strengths, values, and unique traits. Determine what sets it apart – such as its cutting-edge curriculum, academic achievement, nurturing and inclusive environment, or arts or STEM focus – before writing an engaging story highlighting student benefits from attendance at your institution.
Your USP should address parents' wants and concerns while emphasizing how your school's distinctive qualities benefit children – smaller class sizes, leadership training through extracurriculars, or well-rounded principles.
Your unique selling point (USP) should address education's emotional and practical aspects to attract prospective parents, garner their trust, and set up successful enrollment campaigns. Your USP is the cornerstone of establishing your school's reputation and drawing families in search of top-quality education.
Grow Students Enrolment with an Engaging Website
Private schools looking to grow students enrolment must ensure they have an engaging website. Prospective parents and kids often visit it first when looking at your institution; therefore, making a first impression and providing essential details is vital for success.
Make your private school website user-friendly and mobile-responsive to increase enrollment. Parents often browse via smartphones to provide an effortless browsing experience. Upload high-resolution images showing campus life, classrooms, extracurriculars, and student achievements for maximum impact and emotional connection – thus building trust and enthusiasm among potential new enrollment.
Your website should provide plenty of helpful information, from curriculum details and teacher profiles to cutting-edge facilities and easy navigation with clear calls-to-action (CTAs). Your CTAs should encourage visitors to schedule campus tours or fill out registration forms while regular news, activities, and blog articles showcase your school's vitality. It should be inviting, informative, and interactive, reflecting the vision and values of your private school to boost enrollment numbers.
When a private institution has an appealing website, online management that comes with it significantly contributes to enhancing the efficiency of the school's entire web presence and the overall high quality of its user interface. A successful school website should provide students, parents, and staff with an easy, secure entry point to access essential administrative and academic services. It could be a feature like the online registration process, an online platform for communication between parents and teachers, a portal for students' grades, and a comprehensive calendar of important dates throughout the calendar.
These online tools for administration help streamline the daily school work and demonstrate the school's determination to embrace technology while providing an easily accessible, transparent, and straightforward experience for all parties. In effect, the school gets an attractive and positive online presence.
Online Advertising
Online advertising is essential for private student enrollment. Utilize targeted digital ads to get in touch with parents who are looking for private schools. Create attractive ads that highlight the strengths of your school and its services making use of Google Ads and social media advertising to target your customers by location, demographics and interests. Create engaging and informative videos and blog entries to incorporate content marketing. This boosts rankings on search engines and proves your school's authority, assisting parents find information. Examine the results of campaigns frequently and adjust strategies to increase engagement. Content marketing and online advertising are used in tandem to draw to inform, entice, and entice potential parents and thereby can grow students enrolment.
Effective SEO Strategies to Drive Private School Enrollment Growth
Private schools can leverage SEO to bolster their online presence and organic traffic and expand enrollment at their school. Let's examine how SEO's key elements can help develop enrollment numbers at private institutions.
Keyword Research: Starting effective SEO begins with comprehensive keyword research. This involves finding and analyzing the terms parents may use when searching for local private schools, uncovering your target audience's requirements, and answering their queries about them. Incorporating these keywords in website content ensures your school appears in relevant search results – such as "best private schools in Lekki" or "top-rated independent schools near me." Strategically using them increases search engine rankings and website traffic from parents searching for private school education.
On-Page SEO: On-page SEO is about optimizing your website for search engines and users. This consists of changing title tags, meta descriptions, headers, content, and titles using keywords from your study. On-page SEO can improve search engine rankings and user experience by making web pages easily navigable with relevant and structured information that keeps visitors informed and engaged while building trust within your school's online presence – ultimately leading to increased enrolment in private schools.
Local SEO: In an age of localized searches, private schools must claim their Google My Business listing and generate positive parent reviews to establish trust with prospective parents and build an internet reputation. Encourage current parents who enjoy your school to post testimonies or experiences on Google to make positive internet reviews, which reassure future parents to choose it for their children's education. Such local SEO initiatives help boost search rankings and community trust for increased enrollment of private school enrolment.
Use Social Media to Expand Students Enrolment
Social media profiles are critical components of private school marketing. Through them, you can interact with your target audience, build community engagement, and showcase your school's identity. Utilizing Facebook, Instagram, Twitter, and LinkedIn could increase enrollment by engaging current and potential parents, students, and alumni and raising awareness of your institution.
Sharing Inspiring Student and Alumni Success Stories and Achievements: Social media is an ideal platform to highlight student and alumni successes, from academic achievements to extracurricular achievements and personal triumphs. By celebrating these tales of victory, you demonstrate your school's dedication to greatness by celebrating student and alumni adventure stories and their personal growth; these narratives resonate with your audience while instilling pride among existing pupils as they relate their adventures – creating belonging and aspiration among existing pupils while showing prospective parents your school's transforming capacity, increasing enrollments overall!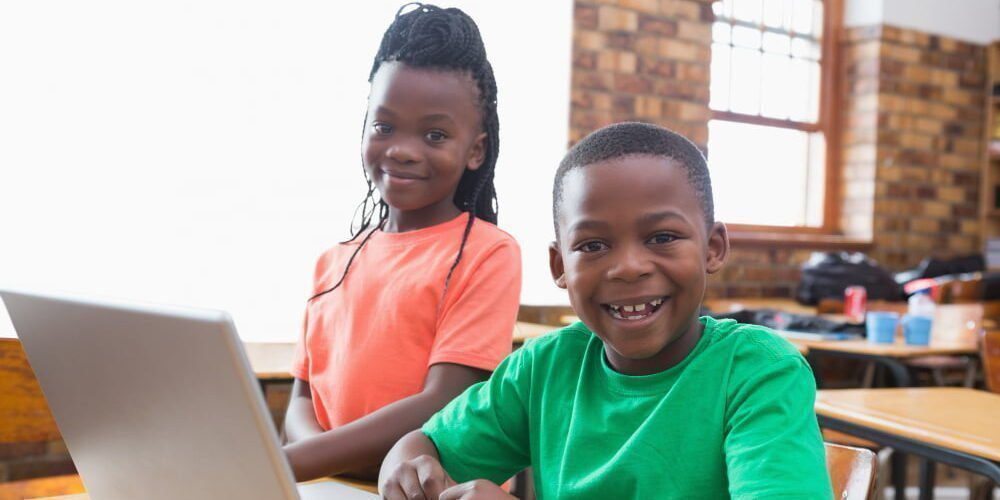 Faculty & Staff Achievements: Your school's success relies heavily on its teachers and staff members, so celebrate their accomplishments, certifications, and contributions on social media. Recognizing outstanding educators such as coaches or administrators demonstrates your dedication to academic performance while showing humanizing qualities of your faculty that demonstrate a passion for students' growth & development and help grow students enrolment.
Announce and Engage: Social media provides real-time information sharing. Share event notices, open homes, and admissions deadlines on social media to inform interested parents and students, encouraging their participation. Responding quickly to any social media inquiries, comments, or messages shows your school is open; providing quick responses to queries or concerns highlights your commitment to community engagement – this two-way dialogue fosters confidence while answering potential participants' questions and concerns which will grow students enrolment
Scholarships and financial assistance are pivotal in increasing enrollment at private schools.
Parents often consider finances when selecting a private school for their children, and scholarships and financial aid programs provide affordable access. Promoting these alternatives as part of your marketing strategy may increase enrollment significantly.
Scholarships and Aid: Private schools that value diversity and inclusion recognize the necessity of financial aid programs for families who previously thought private education too expensive. Including scholarships and financial aid programs that help families can grow students enrolment. Such initiatives also encourage diversity of backgrounds and talents among their student body to provide an inclusive learning environment that benefits the school community. Their accessibility promise conveys your school's beliefs in educational justice while simultaneously increasing enrollment rates at private schools.
As part of your marketing materials to inform parents of scholarship and financial aid programs, prominently display them online and off. A dedicated section on your website should outline categories, eligibility requirements, application processes, deadlines, and inspiring scholarship recipient stories as examples to show their impact. To increase private school enrollments, include this information in brochures, presentations, or open house materials so prospective parents understand your available financial support options.
Establishing Educational Excellence: Promoting your school's financial accessibility is ethical and strategic; it embraces diversity while being committed to providing an excellent education for children from diverse socioeconomic backgrounds. Parents appreciate this dedication, especially if your school emphasizes scholarships or financial aid as part of its branding and marketing, drawing in more students who may otherwise forgo private education altogether. By emphasizing scholarship or financial aid offers in its brand strategy and marketing materials, more families may take an interest in private school education, thus expanding and enriching your school community while making private education affordable and which therefore grow students enrolment numbers!
Community Outreach Initiative to Expand Private School Enrollment
Participating in local activities and projects can help private schools build their brand and connect with prospective students and their families, increasing enrollment numbers in your school. Through community involvement efforts such as these, personal school enrolment rates increase exponentially.
Participating in local fairs, festivals, and community events makes your school visible in its community and more approachable for prospective families considering private school enrolment. Involvement in these events raises awareness by meeting community members face-to-face and offering information in a relaxed setting. It allows you to network with local families considering private education – helping increase enrollment by improving community perception of your institution.
Educational Seminars and Volunteering: By hosting educational seminars, community service projects, or volunteering, your school demonstrates its dedication to positive change. Parents and children can attend your workshops, demonstrating your school's knowledge and commitment to education; volunteering helps local causes while building trust with residents and furthering its reputation as a socially responsible institution. Active involvement in local communities doesn't simply serve as a promotional ploy; instead, it demonstrates your school's dedication to improving it – grow students enrolment at your private school!
Conclusion
The growth in student enrolment at the private school requires an extensive approach that blends traditional marketing and digital strategies. This method must encompass the traditional as well as digital methods of marketing. You will be able to attract and retain pupils and guarantee your school's continued growth and financial viability. It is achievable by creating a compelling, unique selling point (USP), increasing your online presence via SEO or search engine optimization (SEO), and engaging prospective parents in various ways.
To enable your school to succeed in the present competitive world of education, You will also have to draw on alumni and continually improve the quality of programs and services you offer compared to the programs provided by other schools. Be aware that growing the number of students enrolled is a continuous task that requires commitment and ingenuity. Be consistent with your goals; over time, you'll see positive changes in how many students are at the private schools you run.