This post may contain affiliate links. Without any extra cost to you, we earn from qualifying purchases, if you buy something through one of those links. By clicking on the affiliate links, you automatically agree to our terms and conditions.
Companies are going into digital marketing for business growth, attract sales opportunities and bring more customers to the business. In this tech-driven world, digital marketing has made attracting sales opportunities easier. This is because digital marketing has the potential for greater reach, even on a budget. In order words, you can attract sales opportunities and grow your business with digital marketing quickly.
Digital marketing uses channels such as websites, social media, email, and the internet to carry out marketing. People spend their time on electronic devices like desktops, tablets, and smartphones. Consequently, businesses can use digital channels to target and deliver content, products, and services to the techy people surfing the internet. Entrepreneurs need to get deeply into digital marketing and have a digital marketing plan.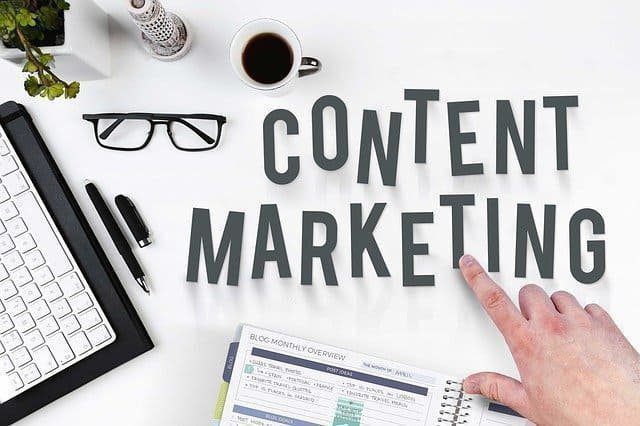 How you to deploy digital marketing for business growth
Let's begin to answer the question about ways to grow your business with digital marketing. Companies can use many digital channels to build their online brands and generate quality leads. This article explains how and ways to grow your business with digital marketing.
1. Promote with a Website
Website is one of the channels that you can use to promote and grow your business online. It is not only a replica of your company or brand online but also the nucleus that will hold together all your online marketing activities. For example, when you run an advert on Facebook or Google, you will have to direct your audience to click on the website to complete a specific action.
Pages on a website are built for specific digital marketing purposes. For example, you can use the blog post on your website to produce content that will endear the audience to your brand and subsequently have sales opportunities. Prospects can also use the contact page to find information that will make them purchase decisions.  
Businesses can host landing pages on their websites for campaign purposes. This is because landing pages are explicitly used for advertising or marketing campaigns focused on call-to-action (CTA).
You will need to design and build one that will bring patronage if you think of a website. Lyfe Marketing has explained four significant concerns if you need a website to reposition your brand and grow your business. These are:
Need for a responsive website;
Need for website optimization;
Regular monitoring and review of the website;
Easy navigation of the web pages and structure.
2. Optimize for Local Search
People regularly search online for information about products and services. In some cases, the search may relate to your business. The local search concept in digital marketing is optimizing your website to appear on the local search engine or listing. A properly optimized Google my business is one of the ways to grow your business with digital marketing. People can easily find your business in Google's local listing.
People do a local search by using terms like "coffee shop near me," "cinema in Lagos," and "ice-cream place in Lekki." Searches like these are an opportunity for sales because they are intended for a purpose. People can either find your brick-and-mortar store or be directed to your website to make a purchase. According to Google, 76% of searches on smartphones lead visitors to the business, while 24% of those end up in a purchase.
You can grow your business with digital marketing by taking the steps below to put your business on the local search engine.
Sign-on and optimize your business on Google my business.
Include your business and website in local online directories.
Create and optimize your social media pages.
Optimize your website and add it to the search engine.
3. Invest in Paid Advertising
Advertising is another way of growing your business with digital marketing. Paid advertising gives a quicker reach to the audience and generates more sales leads faster. 
You can either advertise on search engines or social media channels. The exciting thing is that Google, Facebook, Twitter, Pinterest, LinkedIn, etc., have built-in advertising platforms that make digital ads cheaper than traditional ads. You can invest in pay-per-click (PPC) according to your budget.
With PPC, you only pay when someone clicks your ads on the search engine or Facebook. Interestingly, PPC allows you to grow your business with digital marketing because you can target a specific audience. It is also possible to use built-in analytics to monitor the performance of your ads.
4. Undertake email marketing campaign
Email marketing has been an aged-long marketing strategy. In this era, the place of email marketing has not diminished. It is a known fact that people sign up to have email addresses before they even start using social media. That means there is a vast audience to target with email marketing.
It is important to emphasize that email marketing should be done in moderation. People may begin to unsubscribe from your email list if they get too many emails.
For effective email marketing, you have to be educative and provide information to lead people to your website or business.
5. Engage in Search Engine Optimization (SEO)
SEO is another way you should deploy digital marketing to grow your business. Good SEO will allow your target audience to find your business on the search engines.
The SEO process involves improving your website to rank high on the search engine report pages (SERPs). The purpose is to ensure that your business will become visible to people when they search for specific keywords.
SEO is free. That is why it is an organic form of digital marketing. It takes a considerable amount of time and effort to rank on the search engine. But an adequately done SEO will, in the long run, bring the business and make marketing cheaper. Business owners will need to put a lot of effort into the following to rank high on the search engine.
Create a responsive website
Ensure uniformity of your brand across the digital platforms
Make your content qualitative and useful
Optimize with popular keywords but less competitive
On-page and off-page optimization of your website is important
Take your website speed into account
6. Content Marketing
Another way to grow your business with digital marketing is engaging in quality content marketing. Content marketing includes organic posts on social media pages and feeds (social media marketing), blog posts, newsletters, video content, and likes.
Content can be educational, informative, or entertaining. However, it must be qualitative enough to engage the target audience's attention. People want contents that are educative and problem-solving. Posting such on your blog or social media pages will generate traffic to your website.
7. Use Mobile Marketing
According to Statista, smartphone users in 2020 have increased to a 3.5billion worldwide. There is an opportunity to use mobile apps for digital marketing. You can promote your products and services with a mobile app like WhatsApp, Snapchat, Telegram, Line, etc.
The way you can leverage the mobile app is to embrace technology. Business owners should familiarize themselves with how these mobile apps work. Today, some of these apps have features for business promotion. For example, WhatsApp for Business has many enhanced features that business owners can leverage.
Conclusion
It is never too late to start growing your business with digital marketing. Understanding the concept is one thing. But it is also essential to start implementing the idea for the business progress. 
Business owners that want to implement holistic digital marketing strategies may need to engage a digital marketing agency. Some of the steps discussed above will need someone with expertise and advanced knowledge. Each of these areas is also specialized for one to need help.